---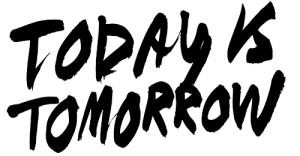 ---
Concept Direction on clients side. Production by Bästa Kompisar.
A complete concept including manuals, graphic identities, images and film was made for the CSR program for largest e-coomerce store in Scandinavia.
Not included, but connected to this concept, we made short moody videos that could be spread in social media. We focused on giving them a personal touch, far from commercial, but at the same time showcase current collections.
---
---
MORE ABOUT TODAY IS TOMORROW
It is critical that companies today show their costumers their green actions so they know that sustainability is part of the daily operation. This is important when it comes to ethics, but also affects sales and strengthens the brand.
Below is a rough draft of the official graphic guidelines.

As we all know, the actions we take today will affect us tomorrow. What do we do today, for a better tomorrow? What do our consumer do today, for a better tomorrow? It is a common phrase, but not a cliche. It is true and both simple to understand and relate to. Our graphic communication direction is just that. We use slogan and logo as one unit: Today is Tomorrow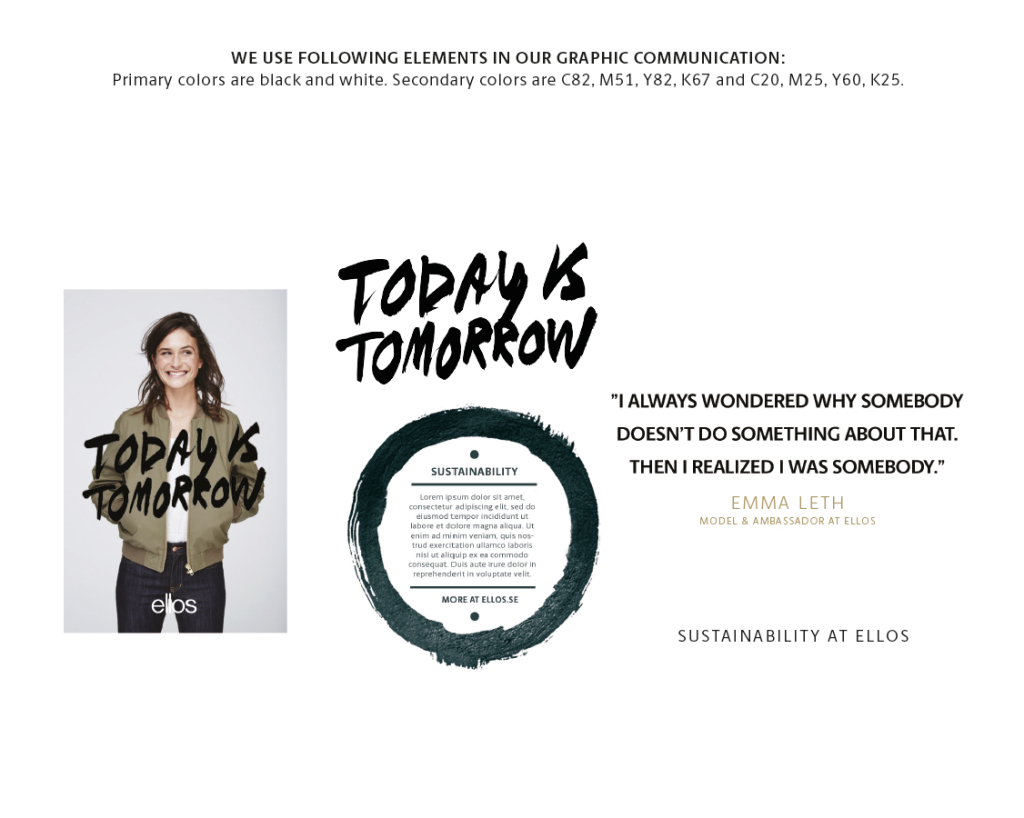 Storytelling is an important factor in the communication. We capture stories that flow through the company, from both employees, ambassadors, partner organizations and customers, but also through sustainable product journey. These we use to, in a smart and entrepreneurial way, influence people to take actions. Our "brand" is filled with culture, feelings, events – stories in different forms. All of this combined are associated with Today is Tomorrow.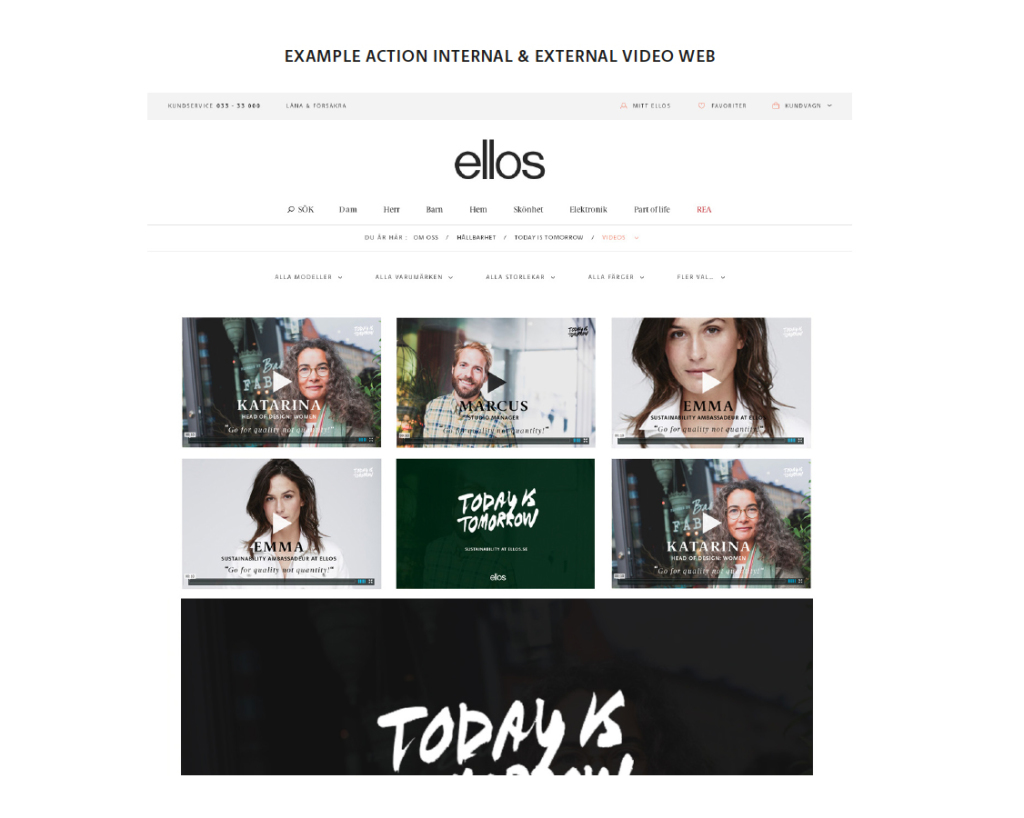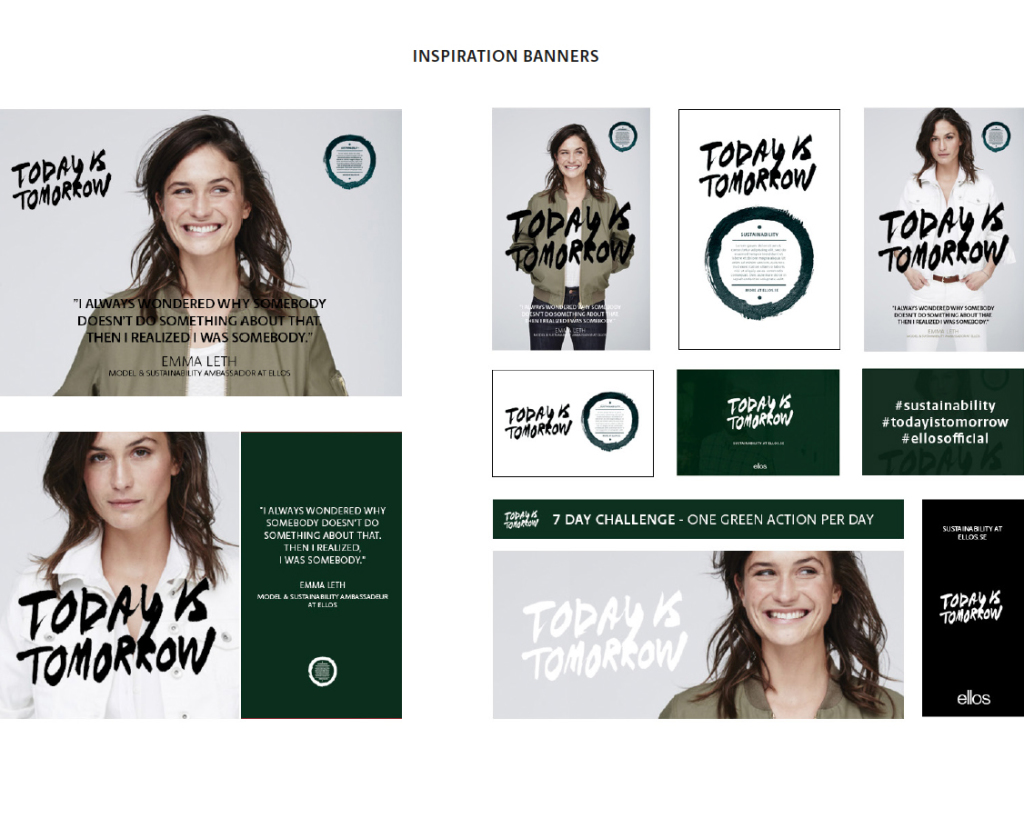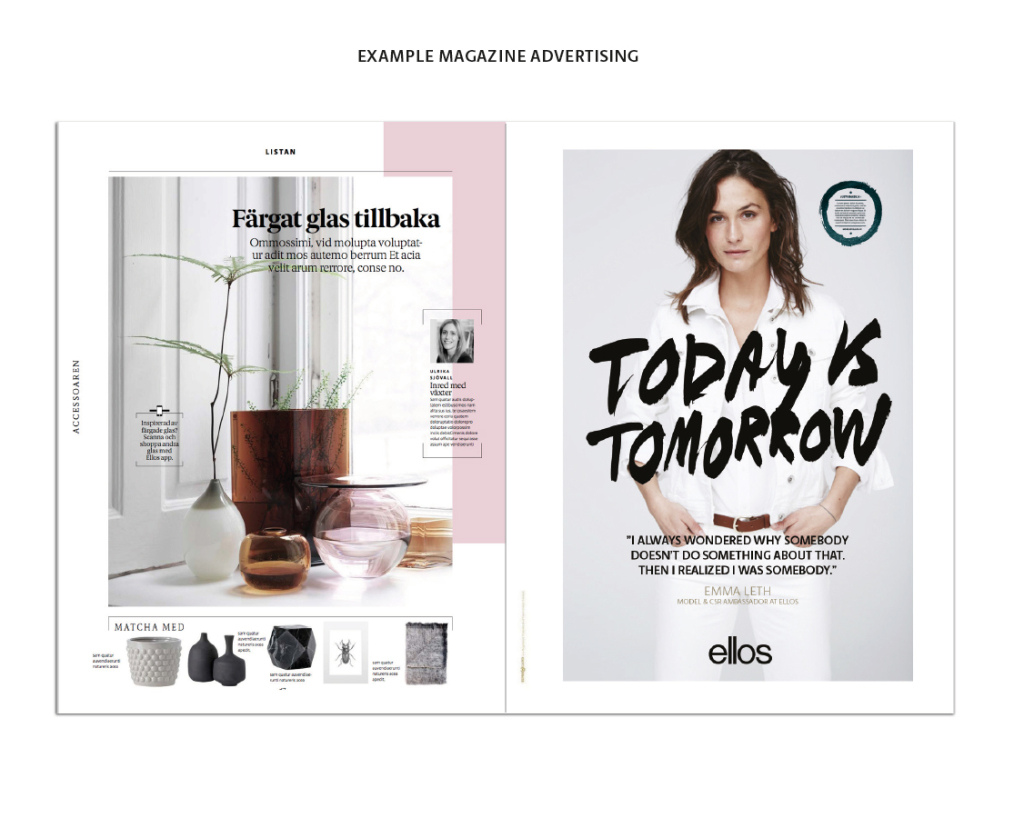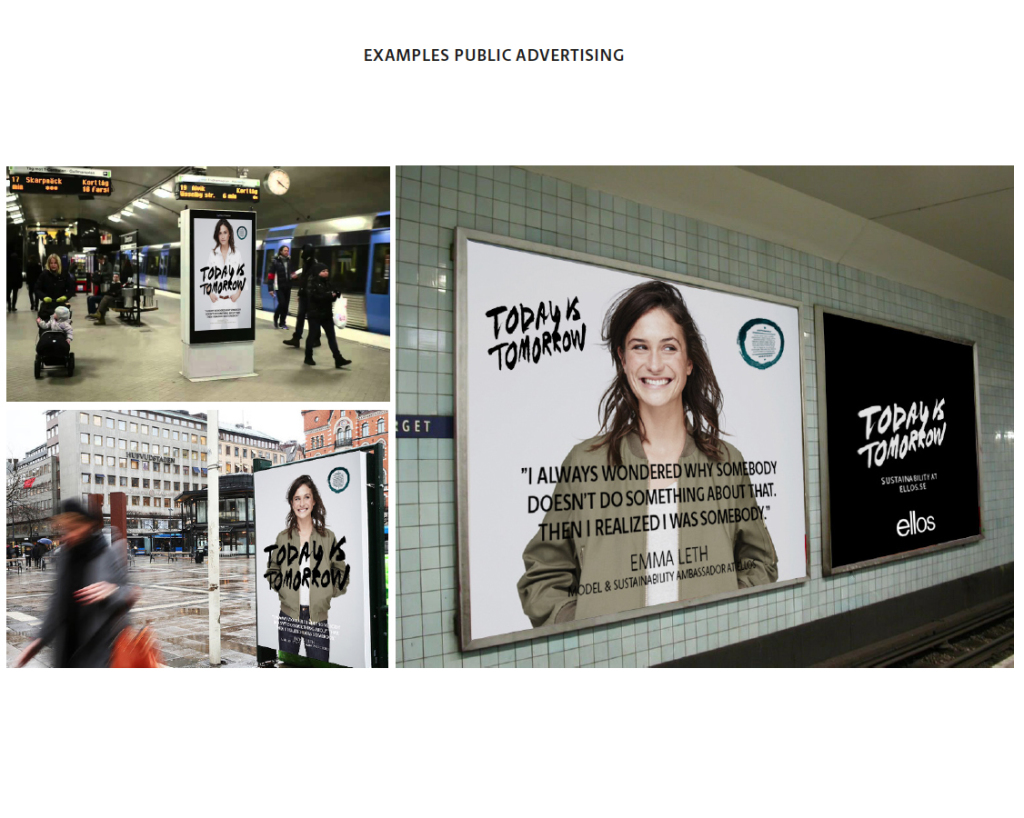 ---
No one wants to consume because of a bad consciense. We make our conscious offers enticing, and we involve costumers to be a part of our sustainable journey by different actions such as emotional advertising, contests, collaborations, lectures and so on.
---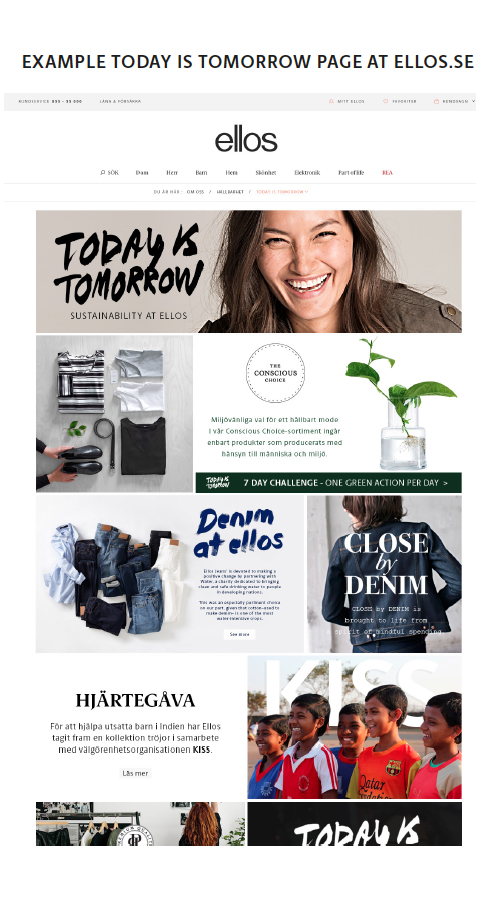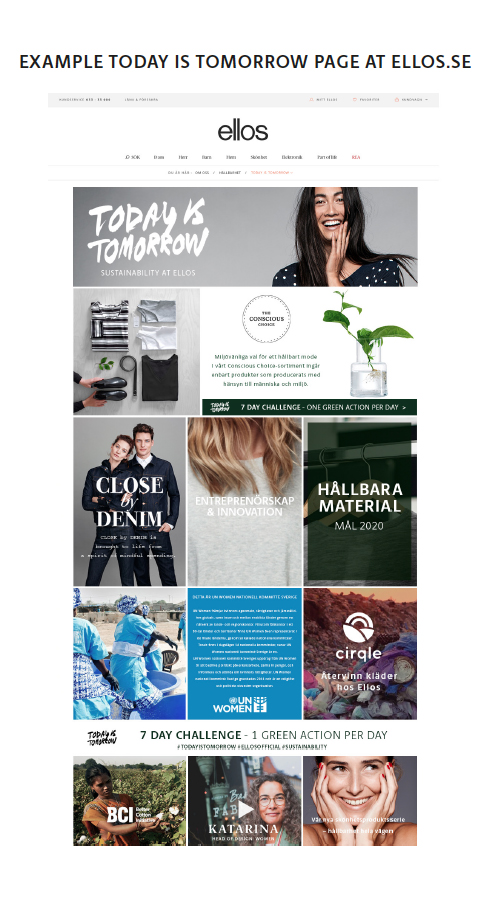 ---
---
---
---
INQUIRIES, BOOKINGS, COLLABORATIONS OR DISCUSS A PROJECT?
SEND ME AN EMAIL AND I´ll GET BACK TO YOU ASAP.